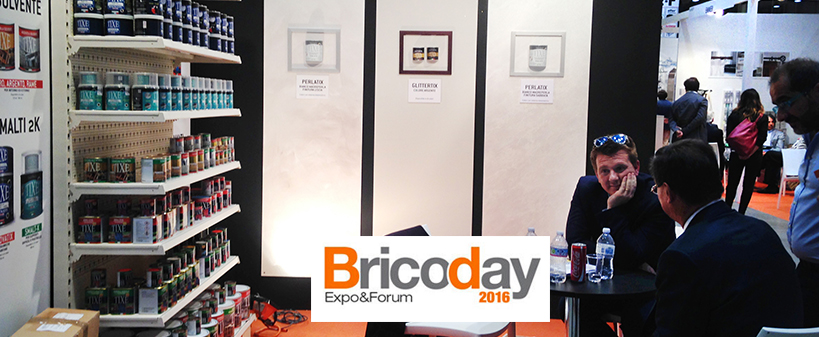 Great success for TIXE at BricoDay 2016
On 23 September 2016
0 Comments
Also this year we are pleased to have participated at BricoDay, the largest convention and exhibition B2B event of the Italian DIY, held Thursday, September 22 in Milan.
Several turnout of buyers at our stand, located in an excellent position, which stood out among more than 220 exhibitors.
Particularly appreciated PERLATIX, our finishing pearly smooth and sanded effect.
Thanks to all those who have visited us.