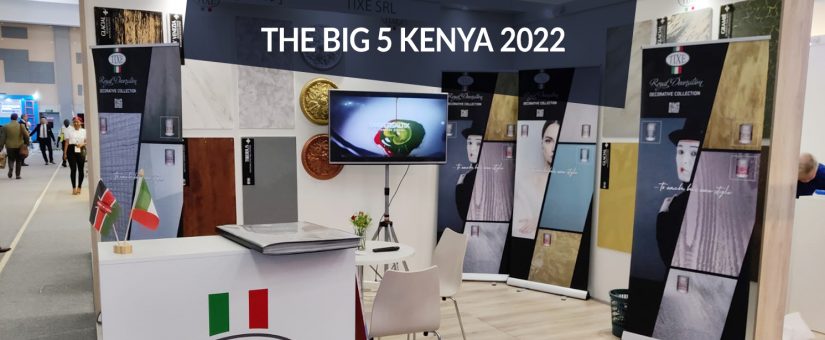 Participating in The Big 5 Kenya 2022
On 9 November 2022
0 Comments
Happy to start bringing #MadeInItaly to the world again.
For 3 days you can find us at The Big 5 Construction Kenya with a showcase of products, technologies and innovations to serve a rapidly evolving economy.
This event is the leading trade show in Kenya dedicated to the construction industry. Kenya is one of sub-Saharan Africa's fastest developing economies thanks to the Vision 2030 plan.
It will be a fundamental appointment to consolidate relations with our foreign distributors and to develop new synergies.
We, who have always been Ambassadors of Made in Italy, will this year present our new products (decorative and gilding) to this market that has long appreciated us.
WHEN: 9 to 11 November 2022 from 10:00 to 18:00
WHERE: Stand 1A49 – Sarit Expo Center | Nairobi, Kenya