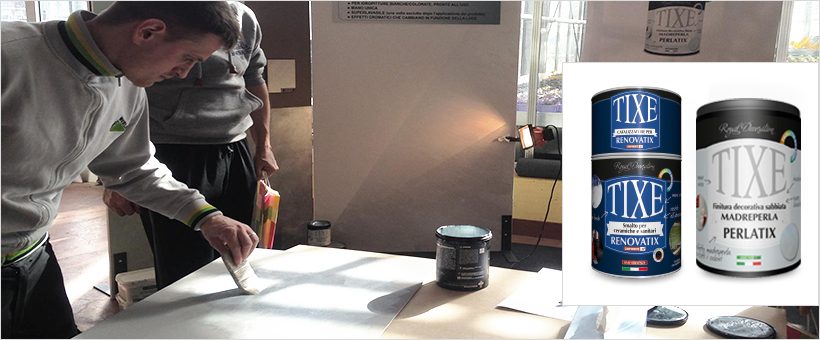 PERLATIX e RENOVATIX at Leroy Merlin's paint fair
On 18 March 2016
0 Comments
Wednesday, February 24 Tixe presented  RENOVATIX and the new product PERLATIX at Minoprio Foundation in Leroy Merlin's paint fair.
RENOVATIX is a dual-component paint of exceptional hardness and whiteness to be used for the painting of pottery.
Suitable for: sinks, fixtures and tanks in fiberglass. Available formats: 750 ml.
PERLATIX  is a decorative finish with pearlescent effect easy to apply and ideal to liven up the colors already present in his room. Thanks to its pigments, PERLATIX embellishes the treated surface with an exceptional pearly effect, getting a modern and color effects environments that vary according to the inclination of the light. Available both smooth and sandblasted finish, in size from 1 and 2 liters.
Here are the photos of department staff and department heads while they're testing our products on the stand.