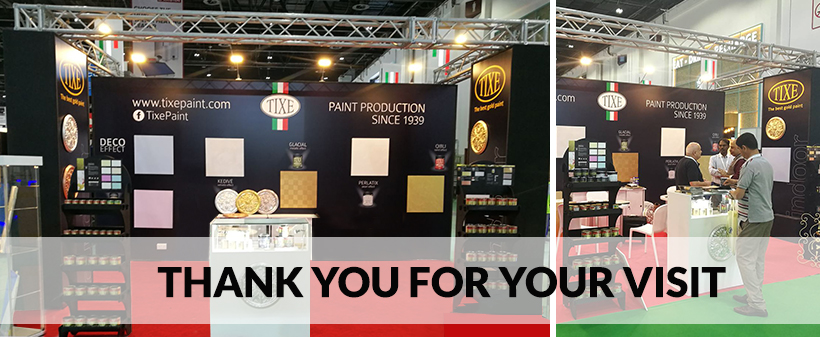 Triumph for our paint in Dubai
On 4 December 2017
0 Comments
Great warmth and appreciation for our paints presented at The Big 5 – International Building & Construction Show in Dubai.
The production of our completely Made in Italy paints has again this year been recognized as a quality leader in the world of paints.
A stand full of novelties, where in addition to our most famous gold paints for interiors and exteriors, this year we have presented the range of decorative products.
Qibli, Glacial, Galaxy, Perlatix, Oystar, Kedivè and Glittertix were the protagonists of this edition: special enamels to obtain extraordinary effects in any environment. Stimulation and admiration also for this range of products.
The event was full of pleasant moments where we could meet our trusted customers in the territory but also expand the network of contacts in this fertile land that has always appreciated our colors.
We sincerely thank all those who have come to visit us and shown interest in our work.
We will contact you as soon as possible to consolidate this relationship.